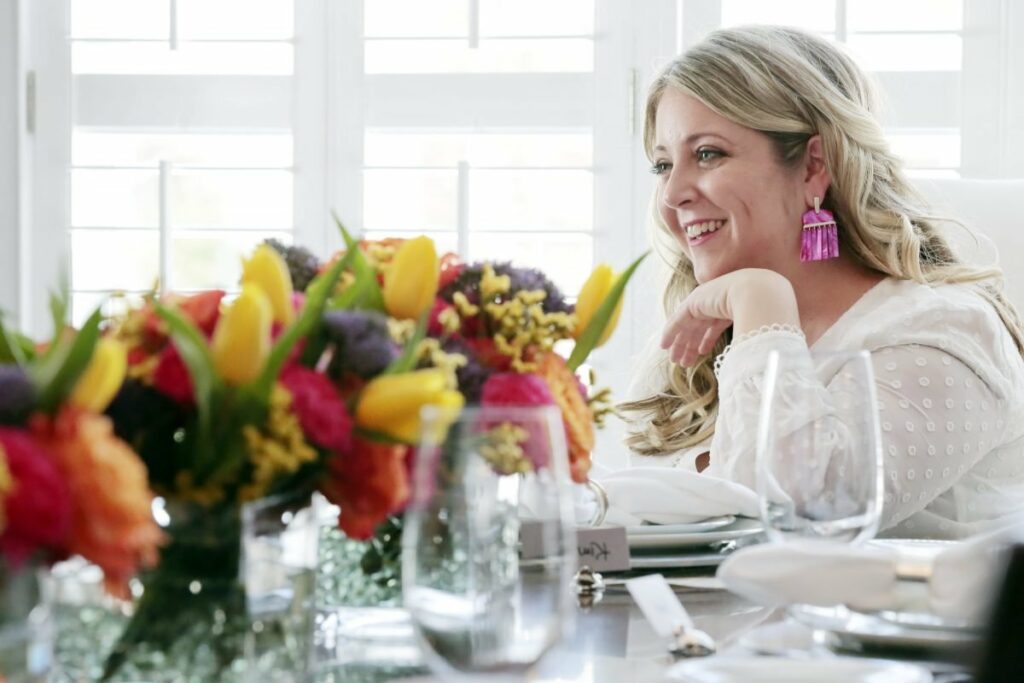 You haven't lived until you clink a champagne glass with Renee Patrone.  She's one of Philadelphia's premiere party planners and entrepreneurs.  She has founded not one, but two businesses, in the past decade.  She knows how to celebrate life's moments and works hard on creating moments worth celebrating.
The first, Events by Renee, is a full-service event planning company since 2007.  Renee brings her creative and professional attitude to every event – whether it's a corporate meeting for 500 people or a small, intimate wedding for 20.  She's easy going, even in the highest level of chaos and her hardworking demeanor has led to strong and reliable relationships with the best vendors and venues in the area.
Under Events by Renee, she also honed the skill of managing and executing corporate meetings.  She was the project manager for a medical education company where she organized and produced national medical education meetings at venues across the country. She was also tasked with the honor of seamlessly organizing the National Constitution Center's Glitter City Gala New Year's Eve Party for several years.  Whether it is a large-scale wedding or a jam-packed day of business conferences, Renee and her fast-thinking, energetic team has been able to bring it all to life with creativity and personal touches.
Renee launched her second business, Party Host Helpers, in 2013.  She realized so many of her hosts were too busy with prepping, serving and cleaning, they usually missed their whole party.  Renee developed the idea of using trained and experienced servers to assist at bridal showers, holiday dinners, graduation parties and more.  The helpers do it all – greet guests, mix drinks and unload dishwashers. Party Host Helpers has quickly grown from an idea in Philadelphia to now more than 30 cities, including Los Angeles, West Palm Beach and New York City.
Renee was named "40 Under 40" by the Philadelphia Business Journal in 2017.  Her companies have been named "Best of Philly 2015 & 2018," "Best of Bergen County, NJ," and "Best of South Jersey 2018."
Renee has spoken on dozens of panels in front of colleagues, industry leaders and students.  Her talks focus on her business knowledge, entrepreneurial lessons and marketing strategies.  Her expertise has been featured in the Philadelphia Inquirer and Parade Magazine.  And Renee has made more than 50 appearances on several television news stations across the country, including: Philadelphia, Washington, D.C., New York City, and Florida.
Renee is involved in many networking organizations and is a founding member and board member of Femfessionals, a Philadelphia based women's networking group. In Renee's free time, she volunteers with the Big Brothers Big Sisters Philadelphia chapter as well as Ronald McDonald House, Philadelphia and recently raised $20,000 in the Leukemia and Lymphoma Society Woman of the year campaign.
Renee earned her bachelor's degree in communications, with a minor in marketing, from Eastern University, St. Davids.  She's planning her own wedding for December 2019.